Alexandre Lacazette became the most expensive Arsenal player ever when he arrived to the Emirates Stadium on July 5 of 2017 as the French attacker had a price tag of €53 million in addition to potential bonuses depending on his own performances and how Arsenal manages to perform or accomplish for the current and future seasons.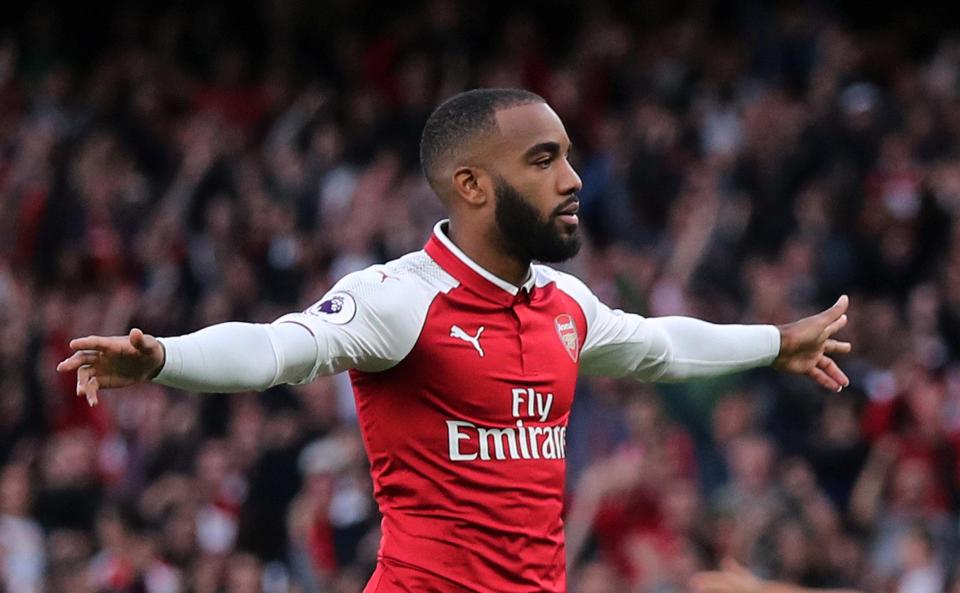 Neither Arsenal or Arsene Wenger are widely known for their tendency of spending high amounts of cash on a consistent basis but every now and then a significant large fee is splashed out for specific highly-rated players.
Mesut Ozil was the other player who made his way to the Emirates Stadium for a hefty price and so far, the German midfielder has proved his worth with consistently high-level appearances. It's hard to deny that Ozil is probably the most influential player in the squad of the French manager.
Arsene Wenger is hoping and expecting that Lacazette will have just as an impact as Mesut Ozil has been having since arriving 4 years ago.
"I think every goal-scorer is interested in records and I've not seen many who are indifferent to that"
"I think he is not shy on the pitch and he has adapted very well to the kind of game we want to play. You know we want to have the ball, we want to dictate the game, we want to combine at a quick pace. He can integrate into that kind of game very well. He looks like he is coping every week better with the physical demands of the game, so I am quite pleased."
When Alexandre Lacazette arrived to the Emirates Stadium, one of the initial things that the French attacker said was that he will not focus on breaking records as Lacazette just wants to perform the best that he personally can but Arsene Wenger is certain that his recent big summer transfer signing is indeed thinking about breaking records and will have a massive impact in his new club.