Arsenal have a very good record at home in the Premier League this season, but their away from is a clause for concern and it could be an hindrance to their quest to finish in the top four and return to Champions League football for the first time in five years.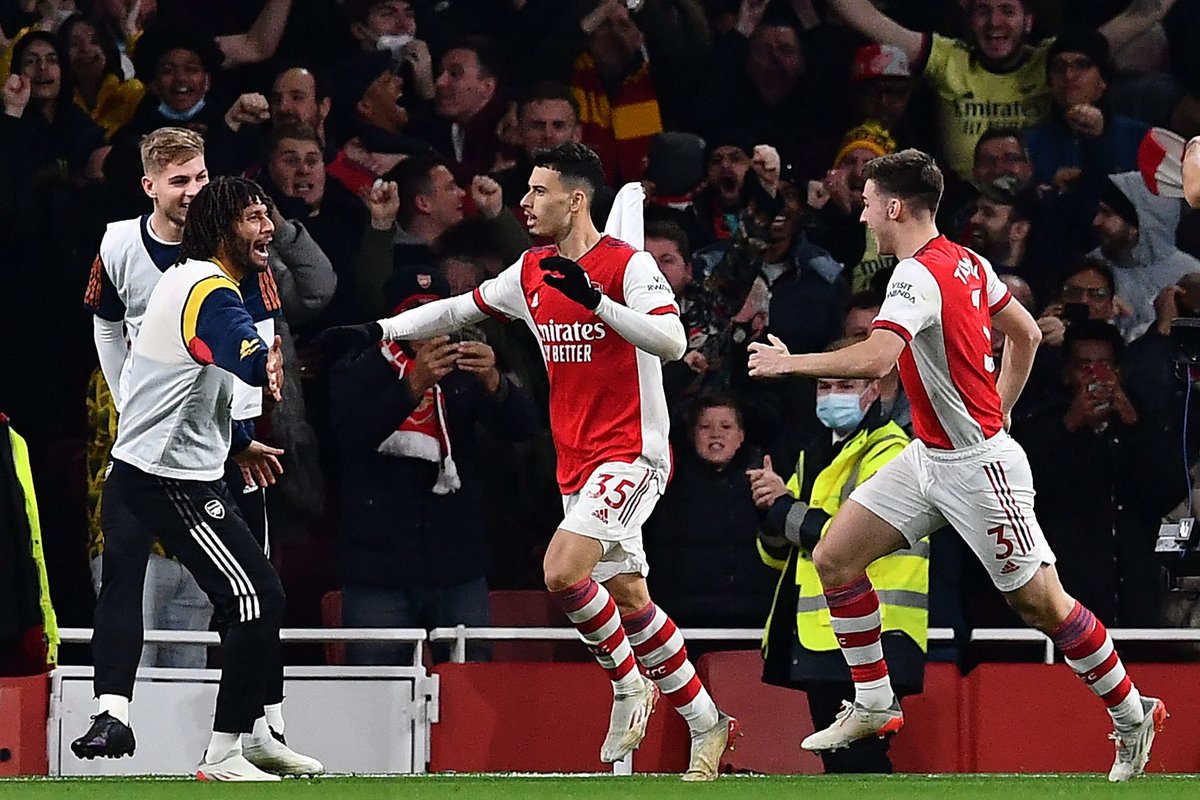 The Gunners have the best home record in the Premier League this season alongside league leaders Manchester City with 22 points from nine games. Arsenal and City have dropped just five points at home this season. In addition to their impressive points haul at home, Arsenal have kept six clean sheets from nine home games to highlight their defensive strength at the Emirates Stadium and they have four straight clean sheets in the league at the moment and five straight clean sheets in all competitions presently. In summary, Arsenal are posting points tally and defensive stats of a title contender at home and points tally and defensive stats of a relegation threatened team on  the road. To this effect, the Gunners need to find a solution to their away struggles if they have their eyes on a place in the top four when it comes to the Premier League standings.
On the road, Arsenal have lost their last three games on the road and they have conceded nine goals in those games. They have only managed two wins away from home this season with the points haul of just seven points from eight games ahead of the trip to face depleted Leeds United at Elland Road this weekend. The Leeds United game will afford the Gunners the chance to right their wrongs on the road this summer and further cement their place in the top four.
Arsenal are in fourth spot at the moment and they have a one-point cushion over West Ham United in fifth place. The Gunners can consolidate fourth place at Leeds United on Saturday with the Hammers not in action until next week at least.