North London giants Arsenal have maintained their perfect start to the new season following their impressive 4-2 victory over Leicester City at home. The two teams met at the Emirates Stadium on Sunday evening and it was the Gunners who ended in the right side of a six-goal thriller thus making it two wins from two league games this season.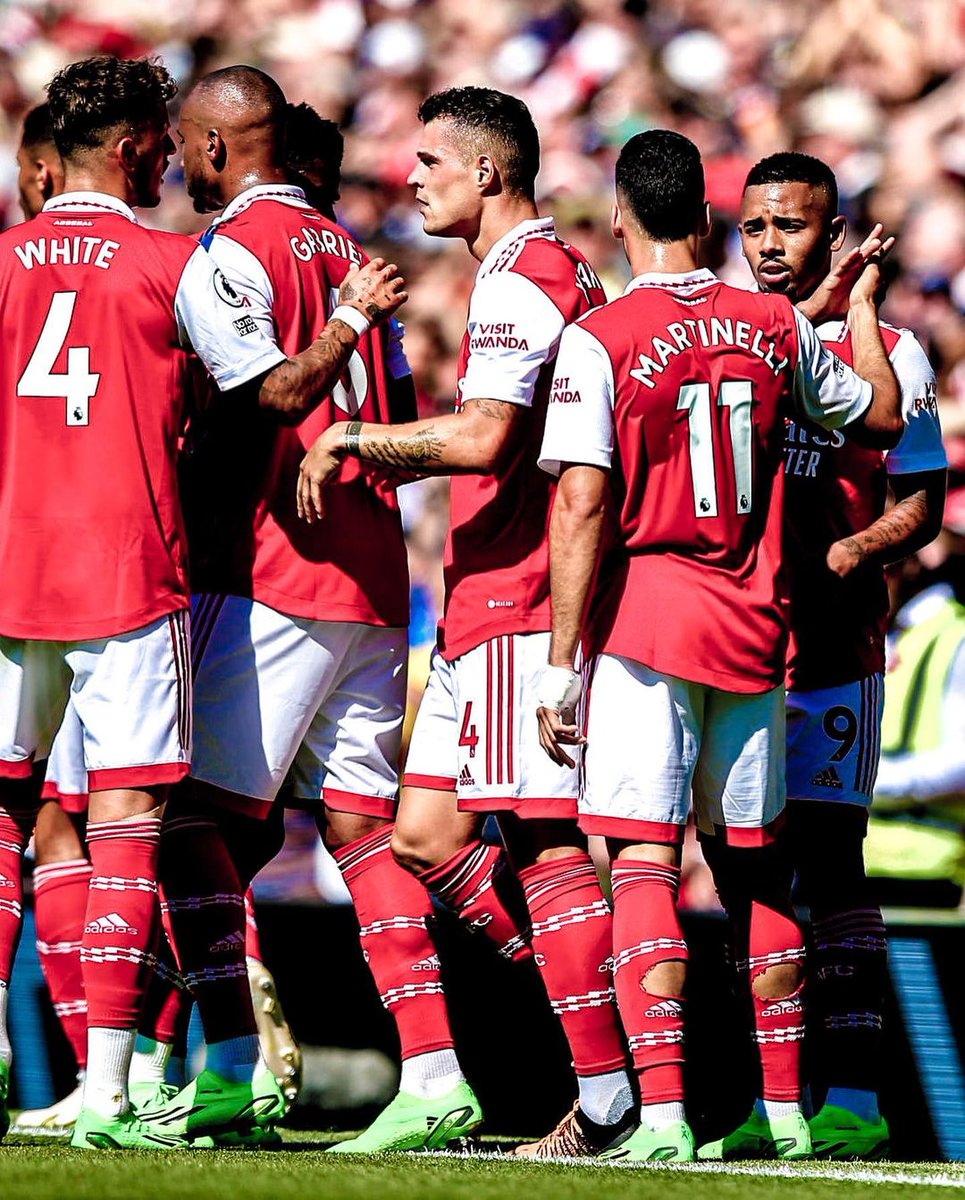 Arsenal have shown massive improvements this season in comparison with last season thanks in part to some of their signings this summer. The likes of OleksandrZinchenko and Gabriel Jesus have improved the team, while William Saliba has been impressive since he returned to the club after a loan spell at Marseille last season. Zinchenko and Jesus were both signed from Premier League holders Manchester City.
In their first league game this season, Arsenal took London Derby spoils by beating Crystal Palace in front of their fans in what's the first game in the new Premier League season. Brazilian attacker Gabriel Martinelli scored the opener off the assist from Zinchenko before an own goal from Palace center back Zinchenko late in the game sealed the away win for the Gunners.
Arsenal made it two wins from two league games this season thanks to the 4-2 win at home to Leicester City buoyed by the brace from Brazil international Gabriel Jesus whom Arsenal signed from Manchester City in a deal worth around £45m. Gabriel Jesus scored twice in the first half to give the Gunners a two-nil lead at the interval. An own goal from William Saliba pulled one back for Leicester City in the second half before Jesus provided the assist for Swiss star GranitXhaka to restore the two-goal lead for Arsenal. England midfielder James Maddison pulled one back again for Leicester City only for Jesus to provide another assist for compatriot Martinelli to score the final goal of the game for a 4-2 Arsenal win.