Franck Kessie has been reported to be on the radar of Arsenal but the Gunners are believed to be holding out for a loan deal for the AC Milan midfielder from now till the end of the season.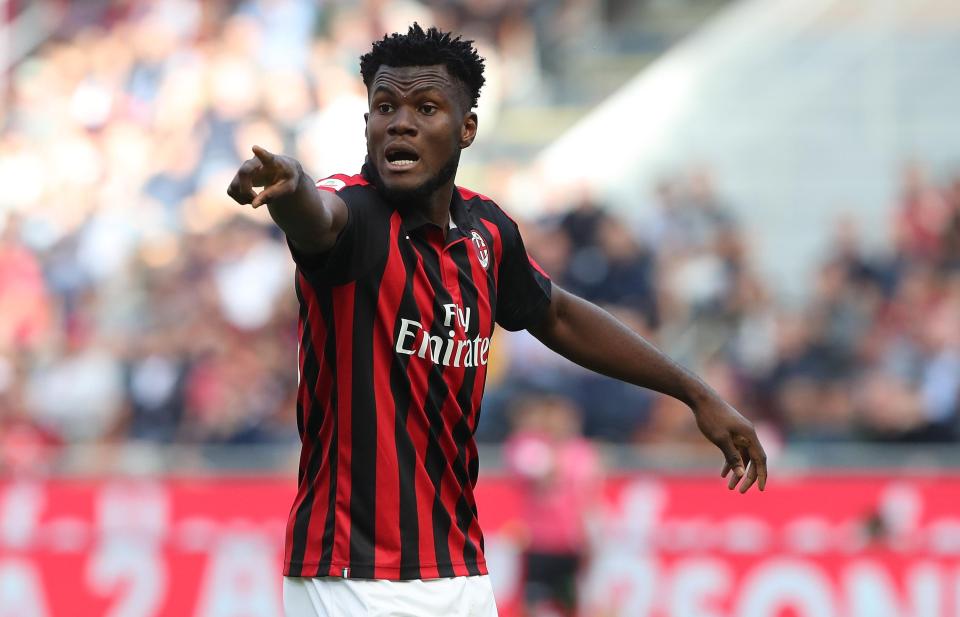 The purchases made during the summer especially that of Nicholas Pepe that made the North London club break their transfer record has made it hard for Mikel Arteta to actually sign a player of his choice.
After years of falling off the top of the English game, the Emirates based club have struggled with finances.
The period of the Manchester City raid of Arsenal signaled the changing fortunes. Watching their captains leave almost every year placed a permanent mark on the dynamics of the club in relation to the English game. From Viera to Henry to Fabregas and Van Persie, watching their supposed captains join either local or international rivals meant the Arsenal ship was starting to sink whether they admitted it or not.
Franck Kessie is believed to be fed up with life at AC Milan and is more than ready to port to England. With the arrival of Ibrahimovic, the fortunes may start to change but that doesn't mean the Ivory Coast international will pass up the chance to work under Mikel Arteta or the chance to be at a club like Arsenal.
Especially at a time where despite the arrival of Ibra and the fanfare that came with it, the fact that the once Italian football giants had to rely on Ibra and the fanfare that came with him to be relevant again means they are far from reclaiming their former spot.
Emmanuel Eboue and Gervinho are the last two Ivorians to have played at the Emirates and both had moderately successful stints. There's no doubt Franck Kessie won't.